Raquel Wiggers of Comstock, a member of the Cumberland FFA Chapter, shared her and her thoroughbred mare Sadona's experience with animal chiropractic as part of the prepared speech category at a March 10 FFA Section 2 Leadership Development Event at Barron High School.
Two years ago I purchased a thoroughbred mare named Sadona. I could see her potential from the start, but she was not without her flaws. She was extremely tense, and I didn't have the knowledge or experience to know how to help her. Unfortunately, this led to extreme back pain, and I was unsure if it would ever go away.
After trying several different types of therapy to help her, I turned to chiropractic work. Within no more than two sessions, Sadona began looking and feeling much better.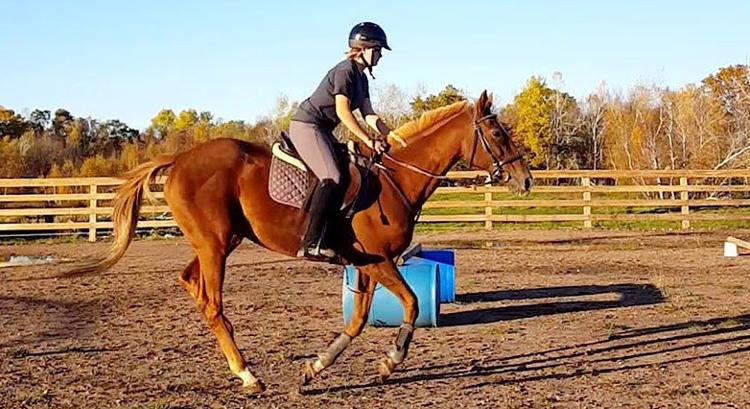 Since her first treatment in spring of 2018, my mare has stopped biting, kicking, has become more willing to do things such as ride or even go on walks, and she no longer flinches from pressure applied to her back/hips.
Fast forward a year, and she has now developed into the show jumper I always knew she could be; all thanks to a fantastic chiropractor who was able to fix the stiffness she carried.
What it is, how it works
According to the Options for Animals website, animal chiropractic is the art of manipulating the spine and certain muscles in a wide variety of animals with the overall goal of removing or reducing pain and stiffness.
Animal chiropractic can be dangerous if not done correctly. When working with the spine, humans and animals alike are at risk of both temporary and permanent issues if something goes wrong.
As with many things though, the pros outweigh the cons.
While applicable to most animals, animal chiropractic is primarily used on competing animals like horses or racing greyhounds.
The adjustments help reduce stiffness and stress on the animals, enabling them to perform better for longer periods of time.
Anyone who competes with animals for a living, can likely see why this is a good option, but many people still believe chiropractic and osteopathic work do very little for animals.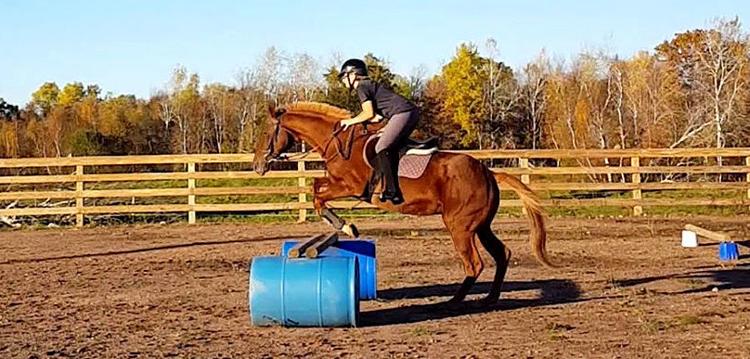 Admittedly, we can't ask our pets and livestock if they hurt any less, so we can never be 100% sure if it treatment works or not, but as far as myself, I strongly agree with the use of animal chiropractic.
Within a month of beginning treatments, my fully lame mare turned around and was once again sound and capable of jumping. Several behavioral and aggression issues disappeared too, which could have stemmed from physical pain.
Growing acceptance
Animal chiropractic has grown increasingly popular among owners of a diverse range of animals throughout the years, due to the positive effects it has reported to have on both livestock and companion animals.
Unfortunately, some people may still have differing thoughts and opinions about the practice, and these worries are absolutely valid, as this profession is still being improved upon even after years of practice.
The father of chiropractic, Daniel David Palmer, was the first person to use chiropractic methods on animals while practicing in the late 1800s.
When the general concept of chiropractic was first put into practice on human patients, many people assumed it to have no real health effect but rather any benefit to be a result of the placebo effect.
Palmer disagreed and he turned to animals to prove the true results of chiropractic work.
Because animals aren't capable of knowing these adjustments are meant to fix physical pain, the potential placebo effect was nearly impossible.
The animals Palmer treated showed positive signs to the treatments, helping to convince many of his human patients that chiropractic work was an avenue to managing pain and stiffness.
But people didn't begin putting serious thought into the same practices being used for animals until the early 1980s.
Even then, it wasn't considered as a plausible career choice until Sharon Willoughby opened up the very first training center for animal chiropractic in the late 1980s.
The center trained Doctors of Veterinary Medicine and Doctors of Chiropractic in both the theory and physical aspect of the profession.
Growing career choice
Schooling for this profession is relatively simple, but requires an immense amount of work. The first step is completing a bachelor's degree program, which will likely take between 3-5 years.
This is followed by another 4 years dedicated to completing either veterinary or chiropractic school.
Upon earning either a Doctor of Veterinary Medicine or Doctor of Chiropractic degree, students are eligible to take an intensive written and physical exam through the American Veterinary Chiropractic Association in order to achieve certification, which is recertified every 3 years.
Income in the field varies depending on a chiropractor's reputation and rate. A single chiropractic session on an animal may cost anywhere between $50 and $200.
The median annual salary of animal chiropractors has been recently placed at about $90,000.
As people learn more about and accept the practice of animal chiropractic, the need for these workers will grow and an animal chiropractor could find work in a veterinary clinic, zoo, or in private practice.
The amount of registered animal chiropractors is expected to greatly expand in the next decade, and I believe there is no time like now to work in the field.
While animal chiropractors are still under appreciated in some areas, I believe them to be incredibly important to the health and welfare of not only our show animals, but for our companions at home as well. As their caretakers, it is our responsibility to make sure they are as comfortable as possible during their time with us.