EAU CLAIRE — When Dani Reed talks about caring for COVID-19 patients during the pandemic, she doesn't attempt to sugarcoat it.
Reed, a critical care nurse at Marshfield Medical Center-Eau Claire, wants people to understand what patients and health care workers are going through during the surge in local COVID-19 cases in hopes that the public will take the crisis seriously.
"As an ICU nurse in the middle of the COVID-19 pandemic, I can tell you that it's scary as hell," Reed said in a text to a colleague last week.
Reed, 41, who has worked in the ICU throughout the pandemic, offered an intensely personal look at the stress, fear and emotional toll associated with caring for critically ill COVID-19 patients.
With Chippewa Valley hospitals reporting they are at or near capacity for the past couple of weeks, the Menomonie resident painted a picture of stressed-out nurses and health care workers working overtime in a desperate attempt to save lives and comfort family members unable to visit hospitalized loved ones.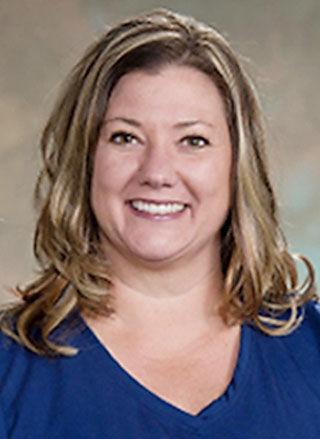 They do all of that while dealing with an underlying fear for their own safety and the health of their families, co-workers and patients.
"I am afraid daily that I am going to get the disease and bring it home to my family," Reed said. "I am afraid that my child will get it at school or I will contract it at the grocery store and I will bring it to my non-COVID patients."
After working with COVID-19 patients for eight months and never contracting the coronavirus, Reed expressed confidence in the effectiveness of the personal protective equipment she dutifully dons every day at work — "I actually feel safer at work than out in the community; it's probably the safest place I can be," she said — but acknowledged that she prays constantly the company that sterilizes the PPE she reuses is doing its job properly and no glitches occur in the system.
Still, like so many Americans feeling anxious about their health during the pandemic, Reed said she frets about the smallest symptoms.
"Every time I have a cough or a sniffly nose or a sore throat I totally go into hypochondriac mode," she said in a recent interview. "I'm like, 'Oh my God, this is it. This is the big one.' "
Reed worries just as much about her patients and their families.
COVID-19 patients often are so sick they require constant monitoring, with nurses managing their dialysis machine to control their failing kidneys, their ventilator to control their failing lungs and their medications to control their pain, blood pressure and failing heart and to keep them paralyzed so their body doesn't fight the ventilator, she said.
"Seeing somebody struggle to breathe is horrifying," Reed said.
Nurses also facilitate video chats with relatives and juggle a constant stream of calls from family members seeking updates because the hospital doesn't allow visitors for anyone with COVID-19. Having a front-row seat for those intimate conversations can be heartbreaking.
"I put on speaker phone next to the patient's ear while their loves ones tell the patient how much they love them and what a good husband, dad or grandpa they were while I try to stifle my sobs in the background, unable to wipe the tears from my face because of all the PPE," Reed said.
Through it all, Reed said she gets extremely attached to patients and their families.
"Not only are we their nurse, but we have to be their emotional support as well," she said. "We're their lifeline."
Despite all of the medical care and compassion, health care providers are seeing more patients die than in normal times. As of Monday, the pandemic's death toll had reached 107 people in Eau Claire, Chippewa and Dunn counties, 3,011 in Wisconsin and 257,514 in the United States.
"It's awful. These are our friends; these are our neighbors; these are our family members," Reed said. "Usually we can make people better, but with COVID, sometimes we can't fix it. That's hard."
Yet when that moment comes, Reed said nurses ensure nobody dies alone.
"It's us holding their hand, telling them they are loved, trying to tell them it's going to be OK or that it's OK to let go," she said. "I cry and cry and cry and vow never to forget a patient, but there are so many."
Thankfully, Reed said, she and her co-workers support each other as they undertake this daily emotional journey.
The experience meant Reed was a "complete basket case" when one of her adult sons who lives in La Crosse tested positive for the virus earlier this year.
"I called and texted him several times a day," she said. "I made him promise that if he starts feeling crummy he will come to my hospital and my hospital only since that is the only way I would be able to see him if he got admitted."
With all regular hospital beds and COVID-19 unit beds full at Marshfield Medical Center-Eau Claire and other local hospitals, staff members are stretched thin.
A key contributing factor is that COVID-19 patients tend to be so sick and require so much care that they often need one-to-one nursing care, compared to the typical ratio of two patients to one nurse in the ICU. That is compounded by the pattern reported by local hospitals of COVID-19 patients requiring hospital stays two to three times longer than average patients and the highly contagious virus leading to staff absence rates much higher than usual.
Marshfield Medical Center-Eau Claire has pursued several strategies to address the staffing squeeze, including offering incentive pay for employees who work extra shifts and ramping up its temporary hiring of traveling health care workers, said Bill Priest, chief administrative officer.
The facility also launched a Helping Hands program this year in which staff not involved with direct patient care are asked to handle a variety of duties to lighten the load for nurses caring for COVID-19 patients. Many workers have stepped up to help with such tasks as sitting with patients or holding the telephone so patients can talk with relatives.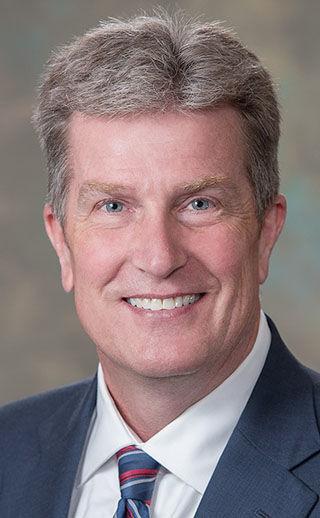 Recognizing the pressure health care workers are under amid the pandemic, Marshfield Medical Center-Eau Claire officials are making it a priority to ensure their workload is manageable, to encourage them to take care of themselves and to show them how much their work is appreciated, Priest said.
"We should be very thankful that we have people who have the skills to do it and have the willingness to give day in an day out," Priest said. "It's not an easy time for anyone working in health care right now, and as a community we need to be grateful for those caregivers and all that they give to patients and to help all of us stay healthy."
Debra Jansen, associate dean of the College of Nursing and Health Sciences at UW-Eau Claire, also said nurses and other health care workers deserve praise for all they are doing, including risking their own health, to help their communities get through the pandemic.
"Nurses are dealing with incredible stress and anxiety as they care for such ill patients," Jansen said. "Nurses give so much of themselves — they wish to do all they can for the patients and their families — but such care and empathy can take an emotional and physical toll on them as they face this day after day without seeing much end to the rising number of cases in the very near future."
Reed, Priest and Jansen all agreed that the best hope for relief is to get the public to buy in to the safety measures public health officials have been promoting for months: Wear face masks, practice social distancing, wash or sanitize hands frequently and avoid gatherings.
After seeing the effects of the virus daily, Reed called it a "huge frustration" to see people still not wearing masks, not staying 6 feet apart, going to bars and acting as if the pandemic is no big deal, or worse yet, a hoax.
"I saw some people were saying that after the election this virus was just going to miraculously go away," she said. "If you could see what I see, the virus is still here and it's not going away. It's real. We're never going to get over this if people don't take it seriously."
The stress of dealing with the flood of COVID-19 patients has actually made Reed question her chosen career.
"I love being a nurse, but there are days when I think I don't know if I can handle this anymore," Reed said, her voice cracking. "Just do what we need to do so that we can stop this because I don't want to see another person die. I don't want to have to tell another wife that your husband passed away. I just want to get this under control."