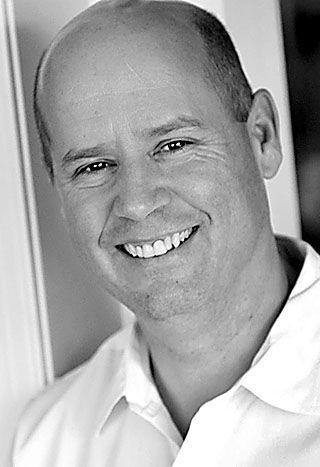 MADISON — These are busy times, hard times, but also exciting times at the Dairy Farmers of Wisconsin, Chief Executive Officer Chad Vincent reported during the organization's board meeting March 20. Vincent was fresh off a presentation at the Professional Dairy Producers of Wisconsin's Business Conference the week before, where he teamed up with Dairy Management Inc. to talk about dairy promotion and was ready to delve into the 2020 budget.
"One of the main themes of today's budget is prioritization," he told the 25-member board of dairy farmers from across the state. "The spectrum of things we're tasked with doing is huge."
He added that he still feels DFW is doing "too much" with its programming and hinted at increasing quality perceptions of Wisconsin cheese and dairy in 2020 instead of focusing too much on raising awareness of Wisconsin's products.
Staff at DFW have been reorganized, with funding for each of their departments also reconfigured with ambitions to develop a clearer picture of how dollars are spent.
Vincent said the organization has made a couple of great hires recently, too, although some names he could not yet share with the board.
"We're really excited about fiscal 2020," he said.
Four priority areas remain for DFW as they look forward to 2020. Staff will continue to raise awareness around Wisconsin cheese, although more focus will be put on driving affinity and quality perception to enhance Wisconsin cheese imagery. To do this, the organization will have a heavy emphasis on using influencers to spread the message of Wisconsin cheese.
There continues to be a focus on distribution, sales and trials of Wisconsin cheese, with Vincent and DFW aiming to increase growth in all three of these areas both domestically and abroad.
A bigger emphasis will be put on building trust — trust with farmers, with dairy farming as a whole and in the dairy products themselves. Vincent wants to increase the number of farmers aware of the checkoff and find cost-effective ways to reach more farmers across the state. He has set a goal to reach half of the dairy farmers in Wisconsin either in person or by voice.
"Farmers still want to see visibility of where their dollars are within the state," he said. "That message was loud and clear."
Board chairman Jeff Strassburg agreed, stating that he has had numerous farmer conversations and has received feedback after the publication of an editorial explaining the role of DFW and the checkoff in a recent edition of The Country Today.
"These farmer-to-farmer conversations from the heart do have an impact," Strassburg said.
Vincent has also set goals to better the culture, operations and efficiency of those working at Dairy Farmers of Wisconsin, which has already been reflected through the reorganization of staff.
The 2020 budget was approved by the board after a breakdown presented by Chief Financial Officer Jessica Rogers-Heintz. It will now go to the Wisconsin Department of Agriculture, Trade and Consumer Protection for review and final approval in June.
In the news
Dairy Farmers of Wisconsin has had quite a bit of buzz around it lately, with marketing director Katie Hepler speaking about its involvement in the recent boys' and girls' WIAA tournaments. DFW was the WIAA's first-ever social media sponsor, with the logo splashed across the coliseum during the event and on TV screens across the state as people watched the tournaments in March. The promotion of chocolate milk during the tournaments also led the Kohl Center to sell out on Saturday night ahead of the Division 1 boys' basketball game.
A few DFW staff members traveled to Texas for the SXSW conference and festival recently with their Cheeselandia display. Chief Marketing Officer Suzanne Fanning said the goal was to get cheese in the mouths of as many people as possible and generate PR and social media buzz around Wisconsin cheese — and she believes they were very successful.
"When spending farmer dollars, it's important to measure and know we're doing what we need to do," she said.
Staff engaged with more than 3,000 visitors to Cheeselandia over three days. They asked questions about how the people viewed the product, if they'd recommend to a friend, if they'd purchase it in the future, etc., with 96 percent of those who attended expressing they had a positive experience.
Cheeselandia had more than 100 million impressions online and counting, Fanning said. She added that it was neat to hear the positive comments from consumers as their thoughts are powerful and can elevate the brand.
"We're being nationally recognized and it's cool to see the excitement we have," Strassburg said.
Attendees were also funneled to the Whole Foods flagship store in Austin, where they could purchase the Wisconsin cheese they tasted at the event. There was also a seven-day sampling at the Whole Foods store, which sees 1 million people pass through its doors every week.
LuAnn Lodl, manager of interactive communications, shared information about the new website that launched at WisconsinDairy.org. It will be easier to access for board members, cheese companies, dairy promotion committees and the public.
A new farmer e-newsletter focusing on the "Power of Promotion" also launched in March, and staff are excited to ramp this up. They've set a goal of reaching 20,000 emails by June 2020.
Farmers interested in receiving the monthly e-newsletter can visit wisconsindairy.org/farmernewsletter to get signed up.