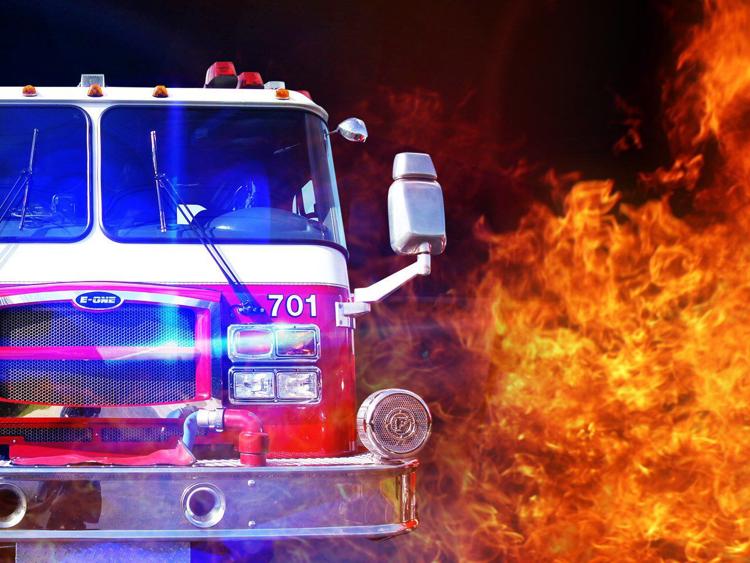 The Chippewa County town of Wheaton will hold a meeting Thursday night to discuss possibly leaving the Chippewa Fire District.
Wheaton Town Board member Wayne Miller has served on a five-member committee that has been exploring the idea of pulling out of the fire district, which is comprised of Lake Hallie and the towns of Lafayette, Hallie, Wheaton and Howard.
"It's been building for a while," Miller said. "I think some of the districts have grown more residential. We're a more rural setting. As far as fire (service) goes, nothing would really change, because we own the fire station. It would be the same firefighters that would come. We'll have more say of the financials, and how much we'd put into it."
Thursday's meeting will begin at 6 p.m. at Wheaton Town Hall, 4975 Highway T. The agenda for the meeting includes a presentation by the committee studying the issue, feedback from town board members and comments from all interested parties. However, the town board won't make a final decision until a future meeting, according to the agenda.
"We're going to give the board the recommendations and the results of our research," Miller said.
It is unclear if the proposal has support from other town board members.
"I'll keep that for the vote," said board member Alice Droske. "I know where my decision is, and I'll state that when we vote."
Town Chairman Mark Blaskowski didn't return calls. Town board members Ken Books and Bud Beckwith both declined to comment.
Lafayette Town Chairman Dave Staber, who also is president of the Chippewa Fire District Board, said he didn't want to comment on issues within the town of Wheaton.
"I would encourage residents of Wheaton to attend that meeting," Staber said. "This will impact them on their EMS response time and insurance ratings."
The Chippewa Fire District formed in 1978 and took over ambulance service in 1990. When it was formed, it also included the towns of Tilden and Eagle Point. However, those municipalities left the district in 1996; they have been receiving ambulance service from Chippewa Falls since 1990.
Each municipality pays a portion of the district's roughly $1.5 million budget. The district has nine full-time employees and about 120 volunteers, operating four different stations, including the new main facility that opened in Lake Hallie in summer 2014.
Determining the share of each municipality has been contentious in recent years.
In 2014, Staber argued that Lake Hallie wasn't paying its fair share. The village had established two different tax increment financing districts in 2003, and the equalized value of those sites — which includes the Walmart shopping center — were not counted toward the village's share of the fire district reimbursement. If those areas were included in the equalized value, Lake Hallie's overall value would increase by about $70 million. Staber said that would have increased Lake Hallie's share, and in turn, dropped the bill of the other municipalities.
Lake Hallie officials filed a claim in Chippewa County Court to have a judge decide the portion each municipality would pay. In April 2016, Chippewa County Judge Roderick Cameron ruled that the municipalities will pay an equal share based on equalized value with no exceptions — such as the TIF districts.