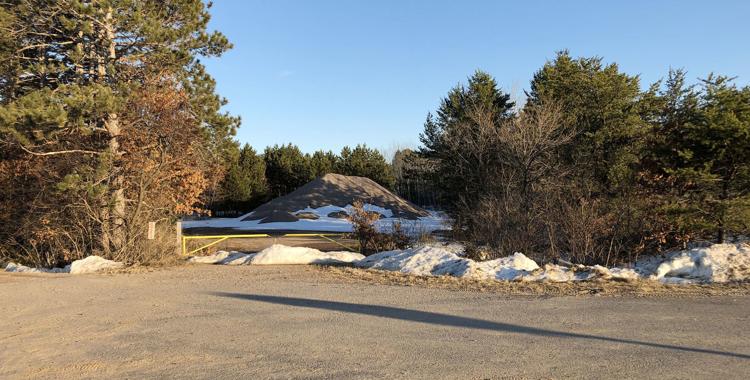 The committee responsible for identifying an appropriate residential option in Eau Claire County for a sex offender included an address in a report submitted to the state, but no location has been finalized, officials said Tuesday.
"The committee will continue to investigate its options, including county-owned properties," said Richard Eaton, Eau Claire County assistant corporation counsel and chairman of the county's Supervised Release Committee. "There hasn't been a final decision."
"So when they say county-owned property, … the Fairchild area isn't out of the running yet," said Todd Meyer, Fairchild town chairman, explaining almost half of the land that makes up the town is owned by the county.
Residents living in eastern Eau Claire County, including the Fairchild area, are hoping to see such offenders housed elsewhere.
"It's the wrong end of the county," said Eau Claire County Board Supervisor Gary Gibson, whose district includes the town and village of Fairchild.
Because of a change in the law, counties — instead of the state — now must identify an appropriate housing option within their borders for people committed to a treatment facility under the state's sexual predator law who have been granted supervised release.
Prompting the search, Eau Claire County Judge Sarah Harless signed an order for supervised release for Jeffrey J. Bonnin on Oct. 8, according to court records.
"When there is a court order for supervised release of (a sexually violent person) in Eau Claire County, (a temporary) committee must complete a report identifying an appropriate residential placement option and submit the report to the circuit court which ordered the release," Eaton explained in a fact sheet for county officials last month.
"Failure to submit a report identifying an appropriate placement option can result in daily financial penalties for (the county's Department of Human Services), reported up to $1,000 per day," Eaton wrote.
The temporary committee has been meeting since October and has attempted to locate appropriate residential housing options for Bonnin, according to county officials, but none of those have worked out, so the committee had to consider other options, including placing these people in housing on county land.
On March 21, the county's Highway Committee unanimously approved a motion allowing use of a portion of county-owned land on U.S. 12 in the town of Fairchild.
That action — although not final — prompted residents in the area to start petitions, contact committee members and attend Supervised Release Committee meetings, where many, including a handful of Amish, have voiced their opposition to that specific location off Oak Lane.
"We have enough problems in Fairchild," Shawn Springer told the committee Tuesday. "Why would you want to put (these offenders) in the most remote part of Eau Claire County?"
While Eaton understands Springer's sentiments, the committee has to find housing for Bonnin.
"This is a difficult position for the county to be in," he said. "We are in it by law."
Holding up a map of the county, committee members tried to show those attending Tuesday's meeting why finding a suitable housing option is difficult.
That option, per state law, can't be within 1,500 feet of any school premises, child care facility, public park, place of worship or youth center.
Several people said Tuesday the location off Oak Lane is close to Amish places of worship and schools.
Since the committee began meeting, Eaton said at least five properties have been considered.
Gibson, during a public input portion of the Supervised Release Committee's meeting, suggested the committee look at a parcel totaling about 42 acres along U.S. 53 near State Patrol headquarters the county recently purchased to eventually house a replacement for the county Highway Department's aging facilities in Altoona.
"I'd really like that area to be considered," Gibson told the committee.
On March 26, the Supervised Release Committee submitted its report to the state Department of Health Services.
Per state law, the Department of Health Services is to use the Supervised Release Committee's report to prepare a supervised release plan for Bonnin. The state has 30 days to submit that plan to Harless, who scheduled a hearing for April 29.
The Supervised Release Committee will meet again on Tuesday, and Eaton said the body would attempt to answer some of the questions residents have asked about the process.