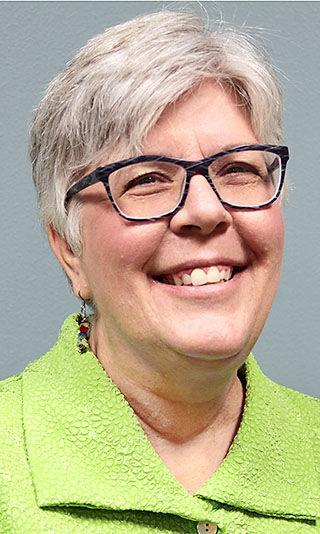 Homelessness is a hidden problem in Dunn County.
With cold winter nights, such as Thursday and Friday's sub-zero temperatures, Stepping Stones of Dunn County's Winter Haven shelter does what it can to provide a warm place overnight during the coldest part of the year.
Winter Haven began in 2011 to accommodate a population of individuals that didn't meet the criteria for temporary family-based shelter that Stepping Stones operates.
Stepping Stones first worked with St. Joseph's Catholic Church in providing a shelter for three years before it purchased and opened its building at 1518 Stout Road in 2014. The shelter is open from mid-November until the end of March providing a place to sleep, food, showers and laundry facilities.
Stepping Stones Shelter Coordinator Heidi Hooten said homelessness is an issue that many are not aware of in Dunn County because the homeless are far less visible than expected.
"It's not like California where they're all laying out on the street at night," she said of the homeless in the community. "Our people are hiding because they don't want to get rousted from where they are. And they're couch surfing and you can couch surf for only so long and you run out of friends. Then comes that night when you have nowhere else to go."
To provide nightly shelter for those in need, Winter Haven needs volunteers. Without volunteers, the shelter would close, Hooten said. Winter Haven runs two shifts during a night from 7:30 p.m. to 1:30 a.m. and 1:30 a.m. to 7:30 a.m. Each shift needs two trained volunteers to operate.
Volunteers act like hosts, Hooten said. They welcome guests into the shelter, checking to make sure they're not impaired by drugs or alcohol and help fill out paperwork for new guests.
Second-shift volunteers wake up guests in the morning and make sure they're ready to start the new day. Most of the time volunteers are free to work on projects or read, she said.
"When we started Winter Haven we purposely chose to run it with volunteers because we wanted to have people connect with people they wouldn't normally meet and get rid of that stigma that's attached to homelessness," Hooten said, "and I think that has been true of people that have volunteered here. They recognize that these are just human beings trying to get by and they hear their stories and they really come around to, we have to protect folks."
Nita Fitzgerald has been volunteering at Winter Haven for four years.
For her, volunteering is at the core of having integrity and it's a simple way to help others. Just being at the shelter solves a problem for people, she said.
"It's just one of those things that just breaks my heart to think that some people are out sleeping in the cold," Fitzgerald said.
Fitzgerald said guests are kind, generous and grateful. It's a reality check to learn how quickly life can get complicated, she said.
"Things that you think, that they don't work or any of that, that's not necessarily true," Fitzgerald said of the guests. "I think a lot of people I've met over time have jobs or are trying to find one. They're actively engaged in trying to make their lives better."
Hooten said she gets calls daily from people in Dunn County seeking shelter. Winter Haven can be housing individuals as young as 18 up to senior citizens at any given time.
Organizations reach out to them for help when figuring out what to do with individuals who are homeless or about to be homeless. The hospital and police department will bring people over in the middle of the night, she said.
There are people who struggle with finding permanent housing if they have criminal backgrounds or eviction history. Sometimes people are leaving prison or treatment facilities and they need a place to stay safe and remain sober, Hooten said. Just knowing someone cares and the community is willing help can be the difference.
"The guests that we have, it might be the first time that they realized that the community actually cared about what was happening to them," Hooten said. "Otherwise they feel really isolated. When you bring that together, it's the community coming together to take care of our most vulnerable folks."
Interested volunteers should contact Seichter to sign up for a one-hour training by calling (715) 235-2920 or emailing communityconnect@steppingstonesdc.org.