EXPLAINER: How will ECASD spend its potential referendum earnings?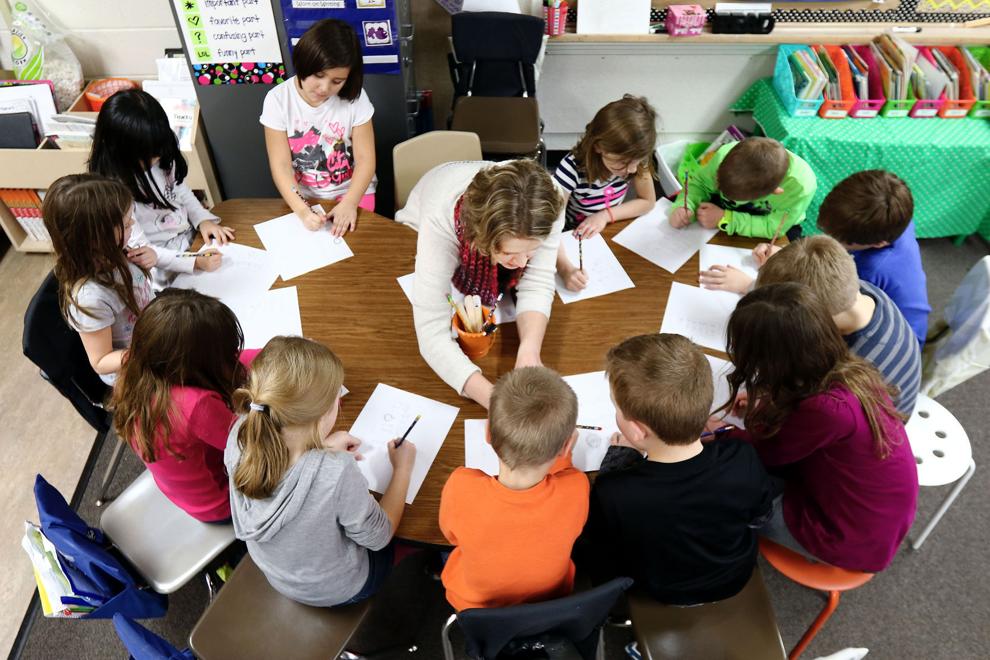 EAU CLAIRE — The Eau Claire Area School District is growing, and school officials are hoping to meet the ongoing needs of their students with a $98.6 million referendum question fated for the ballot this fall.
If it passes on Nov. 8, the referendum will raise the estimated yearly property tax on a $100,000 home within the district by $40. The district estimates it will take taxpayers 20 years to pay the debt off.
Abby Johnson, the district's executive director of business services, says referendum funds will go toward several capital projects throughout the district.
The projects
The largest undertaking planned should the school referendum pass includes a general overhaul of South Middle School.
Delong Middle School, which is 10 years older than South, was updated following the school referendum in 2011. Nearly 12 years later, Johnson said South is due for similar updates. She noted the school's isolated learning spaces and classrooms divided by temporary partitions, rather than solid walls.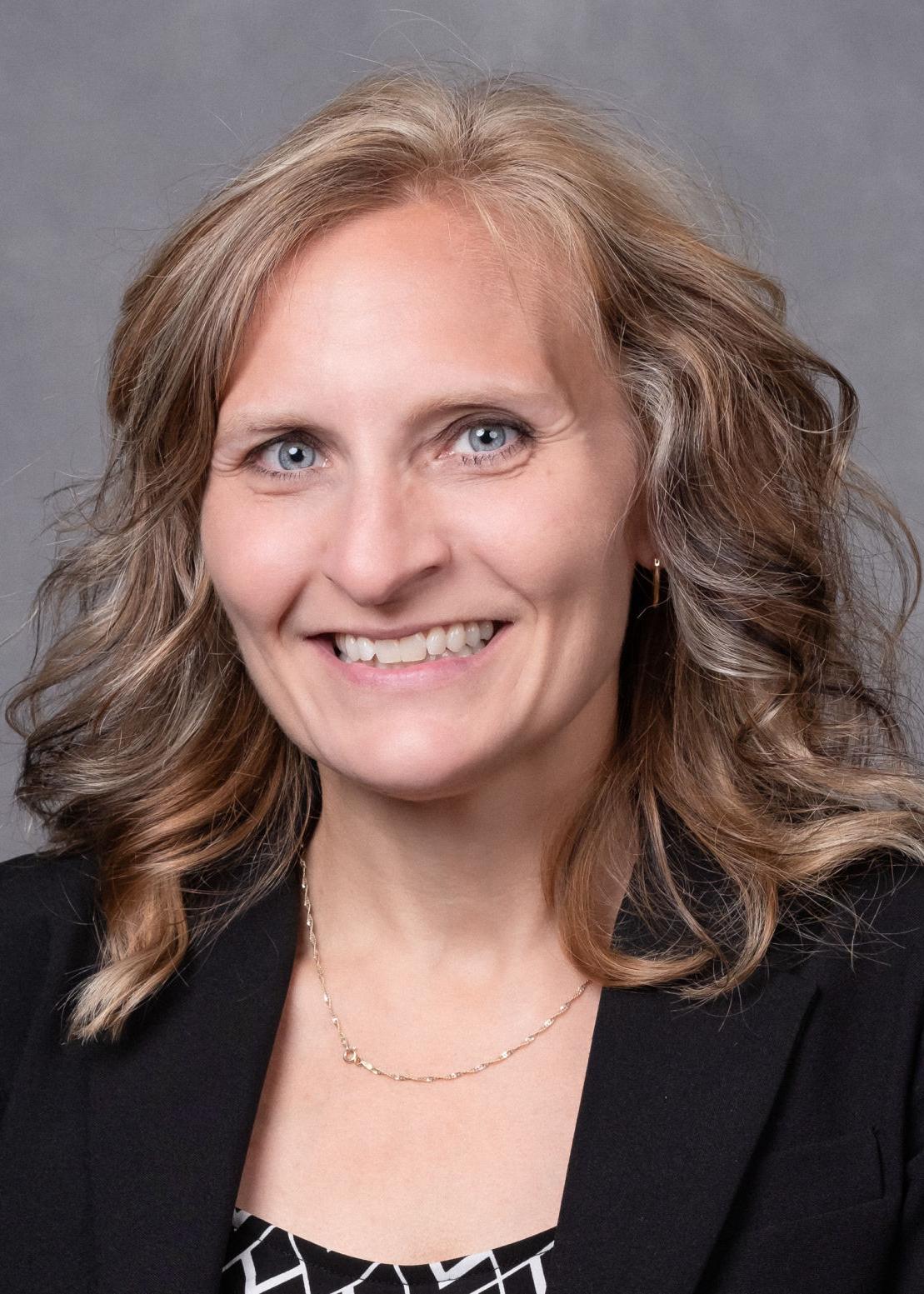 "The learning environment is not good over at South," Johnson told the Leader-Telegram. "We have a sixth grade wing that doesn't have any natural light at all, so part of this project would be bringing natural light into the sixth grade wing."
The district estimates it will cost $43.7 million to update and add classrooms, remodel the school's media center, remodel Student Services and more.
An estimated $20.9 million-worth of updates will be made at North High School. These updates will include the addition of synthetic turf on the school's football field, classroom additions and remodels, a cafeteria expansion and the relocation of the school's weight room.
Similarly, the district would like to allocate $19.7 million toward adding classrooms, expanding the cafeteria, updating the auditorium and adding turf to the football field at Memorial High School.
The fourth main project space is Putnam Heights Elementary, where the district hopes to spend an estimated $6.9 million on remodeling and expanding classrooms.
"Our student population is growing there, and so we need to have more, just, traditional classrooms for students," Johnson said, noting that the school's capacity is nearing 95%.
This leaves an estimated $8.4 million remaining for smaller building updates at Locust Lane, Manz, Meadowview, Northwoods, Sam Davey and Sherman Elementary, and Northstar Middle schools.
The projects identified in the referendum will ideally be completed over the course of the next few years, Johnson said, though they will have to be staggered. She noted South will likely take the longest at two or three years, while many of the smaller projects may be completed over the course of a summer.
"We are working on a tentative timeline," she explained. "If the referendum passes in November, then we have to issue the debt — and there's a process that we do that — and then there's IRS rules that tell us we have to have the funds spent in three years. So, over the course of the following three years is when that work would need to be completed by."
Helping students learn
A survey completed by Baker Tilly during the summer showed a majority of respondents favored a potential operational school referendum geared toward supporting student mental health and academics.
The district opted for a capital referendum after arguing the schools' Elementary and Secondary School Emergency Relief funds were enough to cover operational costs. But that doesn't mean capital improvements won't be beneficial to the learning environments of students, Johnson said.
"If you don't have a good work environment and you're spending eight hours a day there, that can be hard," Johnson said. "That can impact your mental health, as well."
Learning spaces devoid of natural sunlight, overcrowded classrooms and rooms with walls thin enough to hear neighboring classes are distracting, inefficient and do not foster successful learning environments.
If the referendum passes, Johnson is hopeful some schools may even see the addition of small group instruction spaces for more individualized, face-to-face instruction with students who are struggling in an overwhelming classroom setting.
"So when we think about, like, Putnam Heights — right now their projections for their enrollment is at 95% capacity," Johnson said. "And so then that means putting more children in a classroom, because if we don't have more classrooms, then now we're going to have to put 30 or 32 bodies in a classroom that was maybe designed for 28."
Johnson added that North is at 99% capacity. All classrooms there are used every hour of the day, she said, leaving little physical space for new students, labs or other activities.
Adding more class space is a necessity, Johnson said, because it's not currently feasible to add another high school to the district.
"I wouldn't say never, but at this point in time it's more cost-effective to say, 'Hey, let's add on some classroom space and let's make the facilities comparable,' " she said. "Because one of the reasons why North needs additional space is there was a boundary change for North and Memorial students about five years ago, and the goal of that was to balance enrollment so that the kids would have similar opportunities."
In other words, it's easier and more affordable to expand North to meet Memorial's larger size.
Continuing efforts
Since 2011, there has been one other successful school referendum in 2016.
The 2016 referendum was both operational and capital, mainly covering deferred maintenance projects. While residents within the Eau Claire district are still currently paying the tax levy brought on by this past referendum, Johnson said that doesn't mean more help isn't needed.
"Honestly, referendums are kind of the way that school districts operate now, because there's either not enough operating money because we're not getting additional state support, or the projects are so large that you can't do it," she said.
"Just because we have a referendum on the books doesn't mean that we're not going to come back and ask for more help. Because those are the things that we have to be able to do. If we don't take care of our buildings and our aging infrastructure, then that isn't good for our kids, either. It's not good for our community or our taxpayers."
Ultimately, Johnson said, she just wants the community to be proud of its schools. Even if the referendum doesn't pass, these are issues that must be addressed as soon as possible, she said.
"When we do some of these improvements we're hoping to gain some cost efficiencies and be able to put that back into our operating costs, as well," she added.
School Board President Tim Nordin stressed the importance of the potential funding when the amount was first set this summer, emphasizing that the district would benefit from more, but the $99 million is an important start.
"I believe that our community is going to be on board with us," Nordin said.