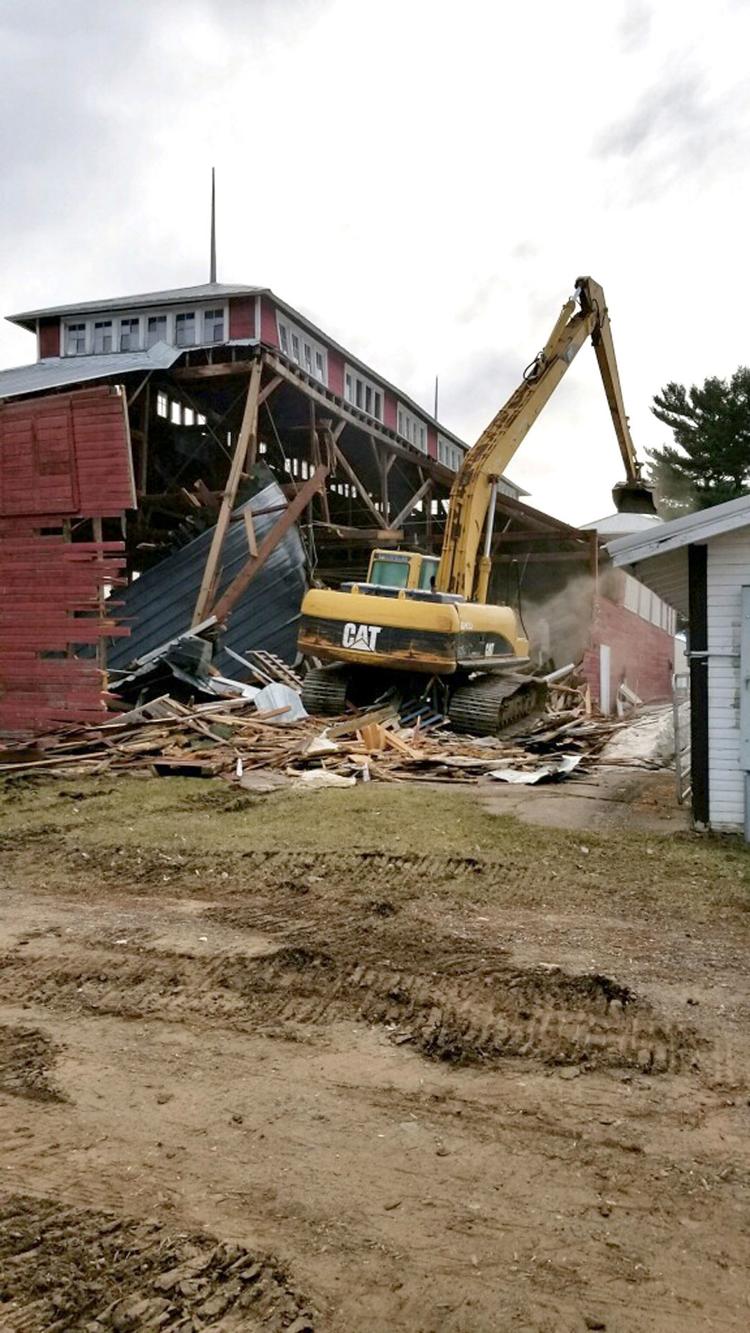 CHIPPEWA FALLS — The Northern Wisconsin State Fair Association has authorized a market and financial feasibility study to explore constructing a multi-use facility on the fairgrounds in Chippewa Falls.
Rusty Volk, the fairground's executive director, said the organization has hired Minneapolis-based Markin Consulting to perform the feasibility study over the next two months. Markin Consulting is a "national fair and fairground consulting firm," Volk said.
"The study will look at a variety of market, operational and facility issues concerning the future planning and development of the Fairgrounds," Volk said. "They'll look at the competition in the area, and what is the optimal size of the building."
The fair board has been exploring the idea of investing in a new multi-million-dollar building for at least five years, but the need to move forward took a big step in April when the 100-year-old big red coliseum collapsed from heavy snow and was razed; a tent was used for animal shows at the fair in July.
"With the red barn gone, we've got to replace that, and what will that look like?" Volk said. "It could be two structures by the time we're done."
In December 2014, Volk unveiled ambitious plans to construct a single 65,000-square-foot facility that would have also been used as a community center. At that time, he anticipated the cost would be about $6 million. During the 2015 fair, Volk displayed blueprints from local engineering firm CBS Squared for the proposed event center, which would have included a show rink with seating for 700, and a main floor room that could be used for a variety of events throughout the year. The walls could be 24 feet tall, allowing large farm equipment to be displayed inside.
However, that proposal never got off the ground. Volk said this new study will help determine if that plan should be revived, or how it could be altered and improved.
"This study is going to help tell us the size and the needs of the community," he said.
Volk said between 500 and 600 surveys have been sent to area businesses, community leaders, vendors and users of the fairgrounds.
"We need to commit to businesses that say they need space," he said.
Volk said it is too early to say how much the final building, or buildings, would cost — that's the whole point of the survey.
"We've got one shot to make this right," he said.
Volk became executive director of the 56-acre fairgrounds in 2008. Prior to him assuming that role, the fairgrounds were generally used for the fair in July, Oktoberfest and just a handful of other events. Now, it is not uncommon to have multiple events booked each week from spring to fall, and the grounds has added events like SpringFest, One Fest Christian music festival, the Eau Claire Big Rig Truck Show and the Wisconsin Game Fest. Volk said it has hosted more than 30 events annually in recent years.
Just a few years ago, the fair was drawing between 70,000 and 75,000 annually over its five-day run. Attendance jumped to 84,000 in 2015 and 91,000 in 2016, and has been between 92,000 and 95,000 the past three years, Volk said.
While the 2014 plan has stalled, Volk has made other significant investments on the grounds in recent years. He has focused on updating the bathrooms and refurbishing other buildings. New buildings also have been constructed. Because the grounds are part of a nonprofit organization, Volk has been able to use help from inmates at the Chippewa Valley Correctional Treatment Facility to paint and clean.
In 2017, the fairgrounds constructed a new, permanent stage costing $250,000, and added a larger, newer $100,000 grandstand that seats about 3,000 patrons.