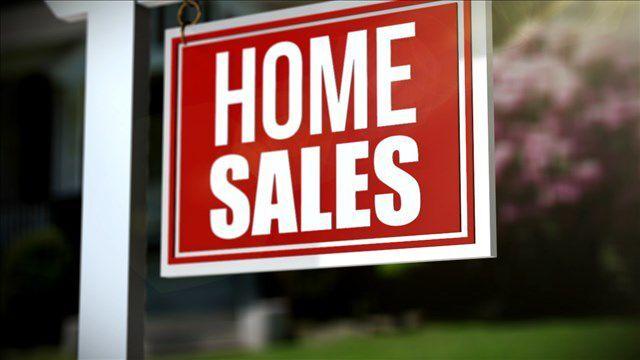 EAU CLAIRE — Record-low mortgage rates were credited for Wisconsin's hot housing market continuing in November with sales 15% higher than a year ago.
Last month, there were 7,581 homes sold in the state — 1,000 more than November 2019, according to statistics released Monday by the Wisconsin Realtors Association.
"Record-low mortgage rates have been the big driver of sales all year," WRA Chairman Steve Beers said in a news release.
November marked the eighth straight month where a new record low interest rate was set for 30-year fixed-rate mortgage.
At the start of this year, the national average for 30-year fixed-rate mortgages was 3.72%, according to Freddie Mac. By November, it had fallen to about 2.8% and then declined slightly last month. Currently the average stands at 2.67%, based on Freddie Mac's website.
The coronavirus pandemic dampened sales figures in early spring, but the market roared back for the rest of the year, fueled by the declining interest rates.
Now Wisconsin is on pace to not only beat last year's home sales figures, but also set a new record for the state, according to the Wisconsin Realtors Association.
As of last month, 81,268 homes had sold in the state this year. That's 5.7% more than the same time last year and only 812 short of the total for all of 2019.
Sales growth was seen throughout the state, including counties in the Chippewa Valley that saw their numbers improve slightly last month.
The 139 homes sold in Eau Claire County was one more than November 2019's figure. Chippewa County saw 81 homes sold last month and Dunn County had 64 houses change hands — both up six units from a year before.
Chippewa and Dunn counties are each on pace to beat their 2019 home sale totals, but Eau Claire County is behind.
Year-to-date figures for Chippewa and Dunn counties were up 11.5% and 7.7%, respectively. But Eau Claire County's sales were lagging 2.6% behind 2019's figures as of last month.
One factor that's been holding the market back from seeing even more sales is low inventory.
"We're selling homes faster than they're coming on the market, which is leading to our persistent housing shortages," WRA President and CEO Michael Theo said in the news release.
Total listings for the year are down about 31% from 2019, which has only strengthened it as a seller's market.
"Strong demand and tight supply continue to drive prices up," Theo said, "and our median price has remained above the $200,000 threshold since March, which is the first time we've seen that in Wisconsin."
The median home in the state sold for $223,000 in November — $30,500 more than a year before.
Eau Claire County was close to that mark last month with the median home going for $220,000 — up $44,500 from November 2019.
Chippewa and Dunn counties saw comparatively smaller increases in their median prices. The typical home sold for $200,000 last month in Chippewa County — $24,100 more than a year before. And the median price in Dunn County was $213,750 last month — up $18,850 from November 2019.