EAU CLAIRE — The past year has been a roller coaster. It began with presidential elections on the horizon and was sidetracked in the spring when COVID-19 exploded across the country. But there has been a lot more than politics and pandemic happening in the Chippewa Valley.
Here's the first part of our look back at headlines from 2020, covering January through March.
Frances Hagedorn was the New Year's baby for Eau Claire.
Fire destroyed the Haas Sons cement plant in Ladysmith.
Woodman's sued the city of Eau Claire over its tax bill. Several companies challenged their bills over the course of the year, saying the city's assessments were far too high.
The gap in student populations for Eau Claire's public high schools dipped to only 109 students, the closest figure in a very long time.
Barron County authorities identified a murder victim known only as John Doe since 1982.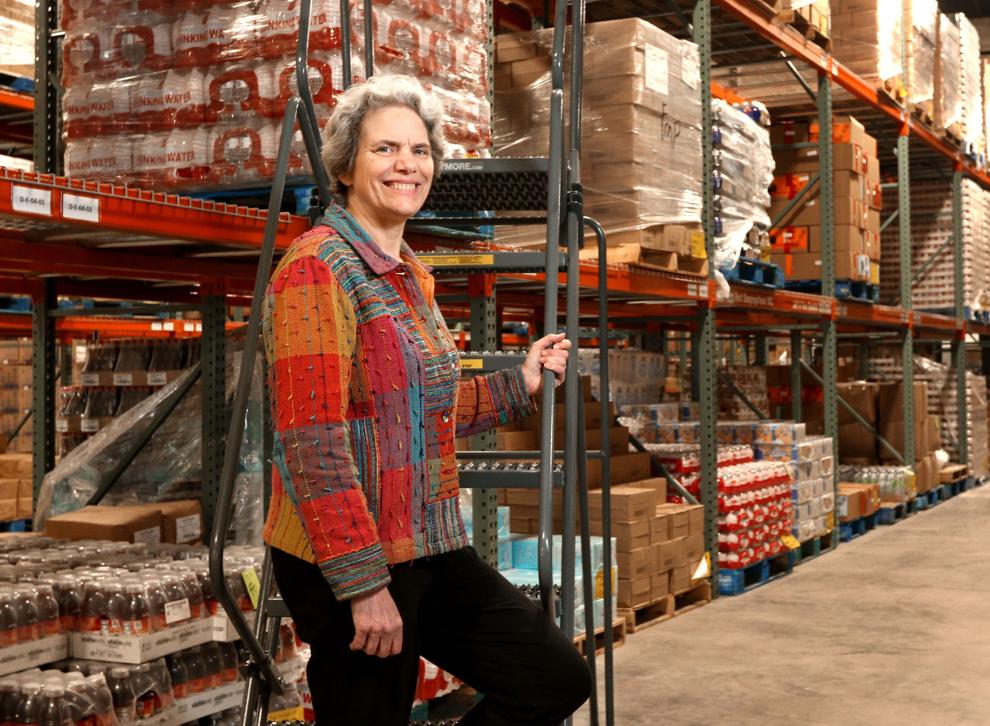 Emily Moore announced her retirement from Feed My People.
Two area men continued an unusually strong bond as Kyle Brandt donated a kidney to Don Elliott. By the friends' count, it was the third time Brandt had saved Elliott's life.
Christie Mountain ski hill went up for sale.
A derailment in Dunn County spilled 38 train cars off the track. Most were empty, but the derailment still meant some repairs to the line.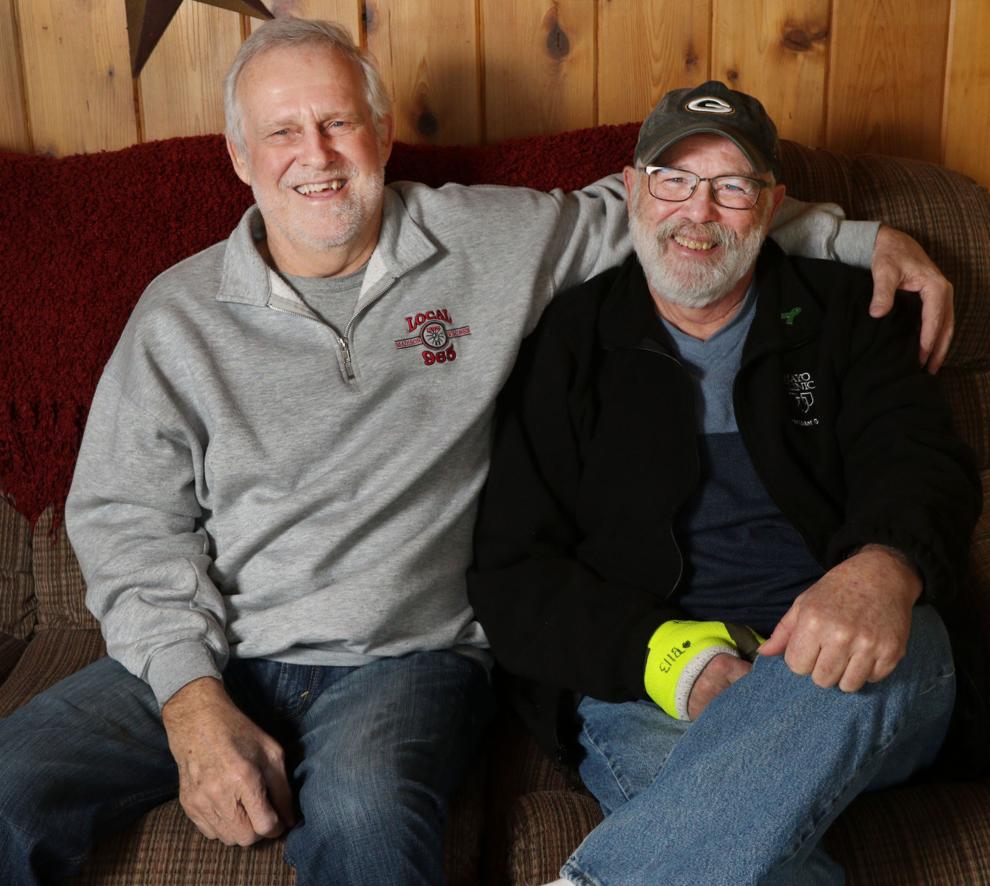 Chippewa Valley Technical College announced it would seek voters' approval for a $48.8 million referendum. The money was earmarked, in part, for consolidating a program previously spread across multiple sites into one facility.
Rock Fest 2020 announced its lineup.
Phillips-Medisize announced it would close its factory. The move meant a loss of 230 jobs from the Chippewa Valley.
Eau Claire unveiled a new city logo.
Hunters greeted a proposal for a 19-day hunting season with some skepticism.
The LGBTQ+ Center in Eau Claire moved after the utilities were shut off at the State Theater.
Officials unveiled concept art for a parking ramp behind City Hall and a new plaza outside the library.
Eau Claire announced plans to give some funding for the Sonnentag Event and Recreation Complex.
Questions continued to mount around Joe Luginbill after the State Theater's utilities were cut off and the work at the planned Smile House shut down. The website for the Luginbill Children's Foundation and social media accounts connected with it were also taken offline.
Two UW-Eau Claire professors said their families were safe amid a virus outbreak in China.
The United States declared an emergency as the newly-discovered coronavirus began spreading out of Asia.
Police announced an investigation into the Joe Luginbill's foundation and what they called "suspicious financial transactions." In his first statements since the problems became public, Luginbill said he had been "in denial" over the bills that had amassed.
Dale Peters announced his plans to retire from his position as Eau Claire's city manager.
UW-Eau Claire officials said restorative justice programs might be an option for several football players who had shared racist memes and comments on social media.
A fire damaged part of the UW-Eau Claire's science building, but it remained open with only a small area off limits.
A fire at The Metro forced some downtown events to move.
Eau Claire settled several lawsuits over the city's property tax bills.
Sydnie Paulsrud became the 2020 American Honey Princess.
An investigation began after allegations of a toxic environment created by a UW-Eau Claire administrator. Albert Colom announced plans to resign shortly after the investigation was announced.
Daniel Peggs, Altoona's schools superintendent, was arrested by federal authorities and charged with sex trafficking of a minor. The arrest sent shockwaves through the Chippewa Valley. Ron Walsh, who had previously served as interim superintendent for the district, agreed to return in that same role.
Altoona announced property values in the community had doubled over the course of the preceding decade.
Katherine Frank began her tenure as chancellor at UW-Stout.
Eau Claire County began testing for the COVID virus. No cases had yet been found locally, but concerns were rising.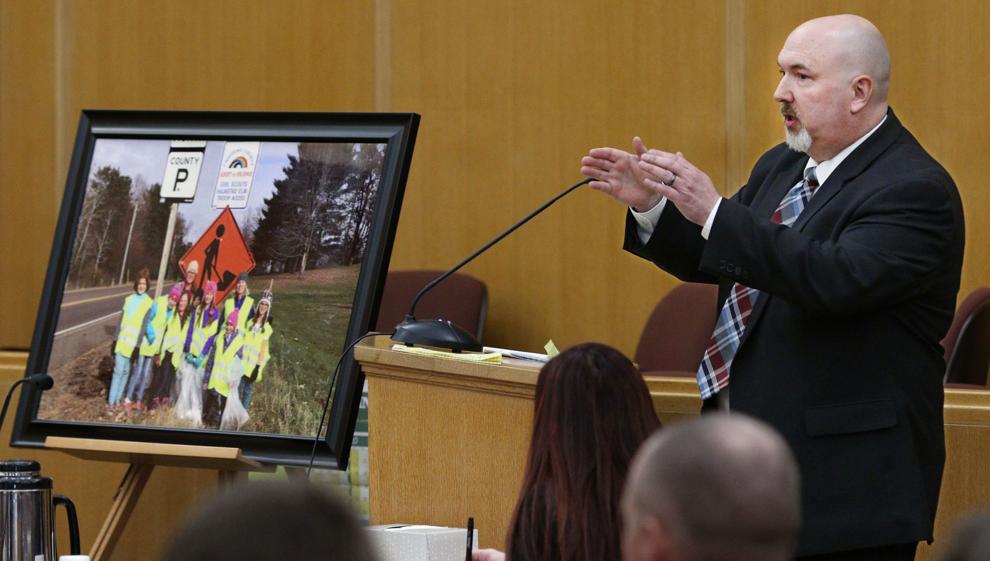 Colten Treu was sentenced to 54 years in prison. He was behind the wheel in a horrific crash that killed four people, including three Girl Scouts in 2018. He admitted he had been huffing aerosol fumes before the crash.
UW-Eau Claire limited travel and UW-Stout moved classes online as the COVID pandemic arrived in Wisconsin.
Eau Claire County unveiled a new logo.
The Pablo Center closed, and classes shut down for the Eau Claire school district. Stores began to run short of items like toilet paper and paper towels.
Altoona's school board terminated Daniel Peggs' contract.
Plans emerged for free meals for Eau Claire students. The library closed. Within days the first COVID cases were confirmed in Eau Claire, Chippewa and Dunn counties.
The Mayo Clinics announced a no-visitor policy at their hospitals.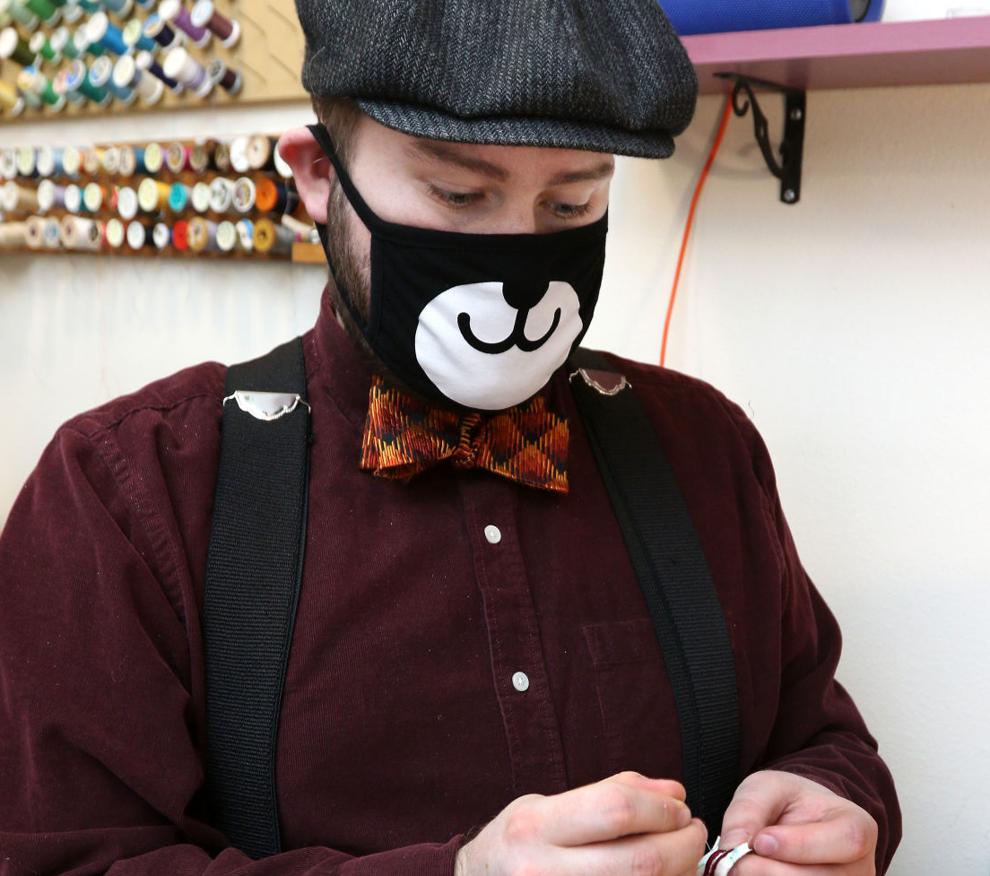 The Eau Claire Children's Theatre went from making costumes to making masks in a bid to help community members stay safe.
State health officials said up to 1,000 people in Wisconsin could die without a stay at home order. That figure proved to be a low estimate by year's end.
The 45th Parallel distillery began making hand sanitizer, one of the items that had been in short supply since the pandemic arrived.
Eau Claire schools announced three finalists for the superintendent's position.
Dale Peters delayed his retirement to help the city manage the COVID crisis.
Area residents stepped up as businesses shut down. The economic pain meant more demand for food assistance, and volunteers helped Feed My People meet the need.
Longtime Leader-Telegram photographer Steve Kinderman retired.