EAU CLAIRE — Spring brought the first surge of the COVID-19 pandemic when it arrived in Wisconsin. Large-scale shutdowns in March continued into the first part of April, even as people began to adjust. By the start of the summer season, it was clear things were going to be different for a very long time.
A federal judge rejected requests to change the date of the Wisconsin primaries.
Farmers dumped milk after demand crashed, creating a massive surplus.
Country Fest postponed its planned concerts, moving them to mid-August.
A pair of scientists with ties to the Chippewa Valley played significant roles in developing tests for the COVID virus.
While many business plans went out the window in 2020, Eau Claire saw a new hardware store open its doors.
The Blue Ox Music Festival followed Country Fest in moving its date to August.
In a seemingly counterintuitive move, a number of hospitals furloughed employees. The decision came after elective procedures were suspended, creating a lower need for staffing in those areas.
Simpson Field received installation of artificial turf.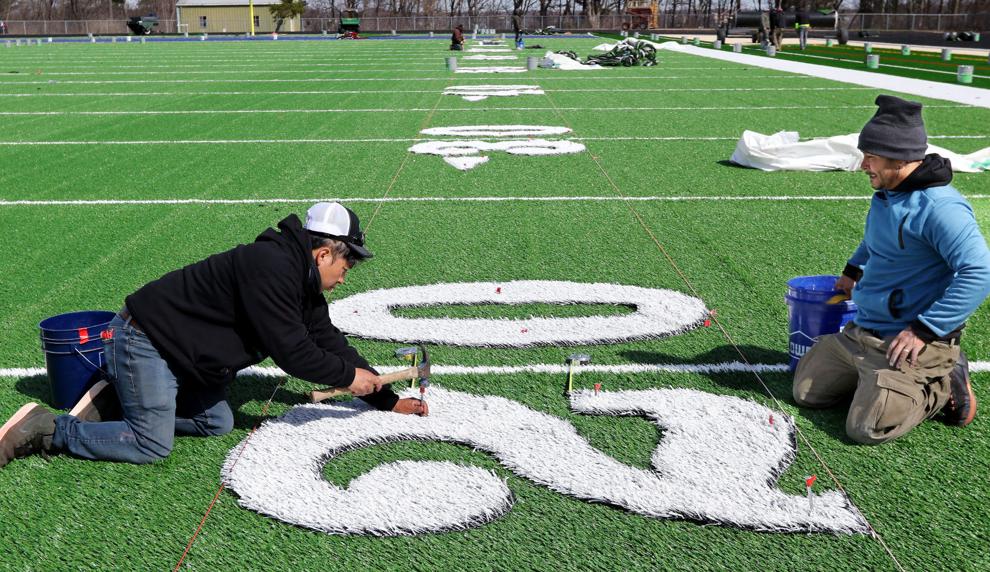 Voters strongly backed CVTC's bid for funding in a referendum. About 67 percent of voters were in favor of the move, which allowed the technical college to proceed with plans for multiple departments.
A late snowstorm dumped around 7.7 inches on the area, just in time for Easter.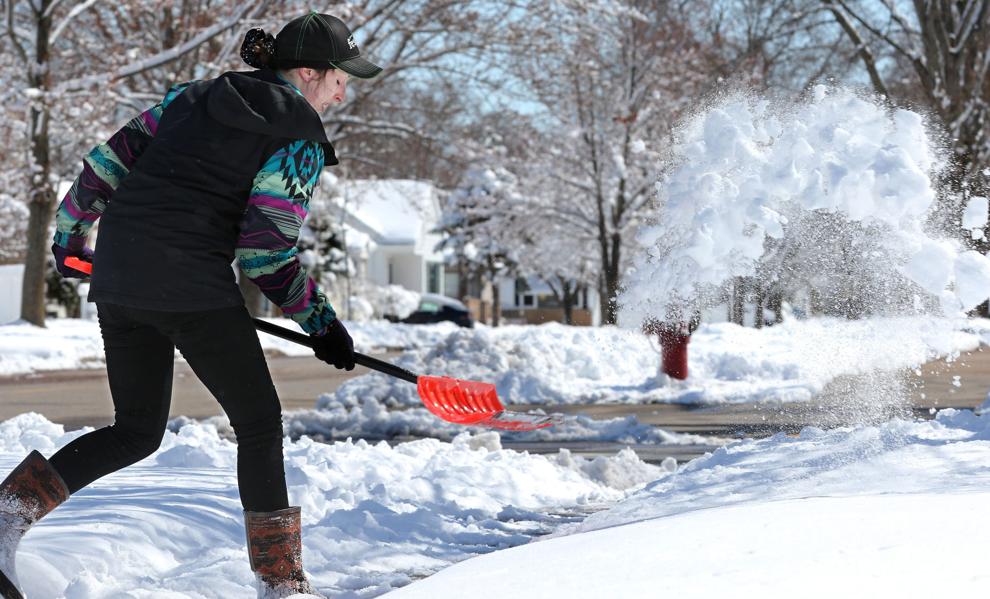 Developers sought approval for two new affordable housing projects in Eau Claire.
Hobbs Ice Center became a temporary home for the city's homeless. Concerns about distancing requirements led the shelter to the center, which was not open at the time.
Stimulus checks began arriving in mailboxes, part of the federal government's attempts to stimulate a badly hurt economy.
Three Illinois men faced charges after an Eau Claire man was killed in his home. Authorities said the murder was gang-related.
Eau Claire County's new supervisors took the oath of office in drive-up ceremonies.
Local governments released grim forecasts for the year's budgets as revenues took a nose dive.
Between April 1-15 the area food bank said it distributed 500,000 pounds of food. Many turned to options for food assistance after losing their jobs to COVID closures.
As the initial surge of COVID cases began to retreat, some hospitals began making plans to resume elective procedures with additional precautions in place.
The Boyd Feed & Supply Mill was destroyed in a fire.
UW-Stout began furloughs for employees.
Eau Claire's Downtown Farmers Market opened, offering a welcome bright spot for area residents.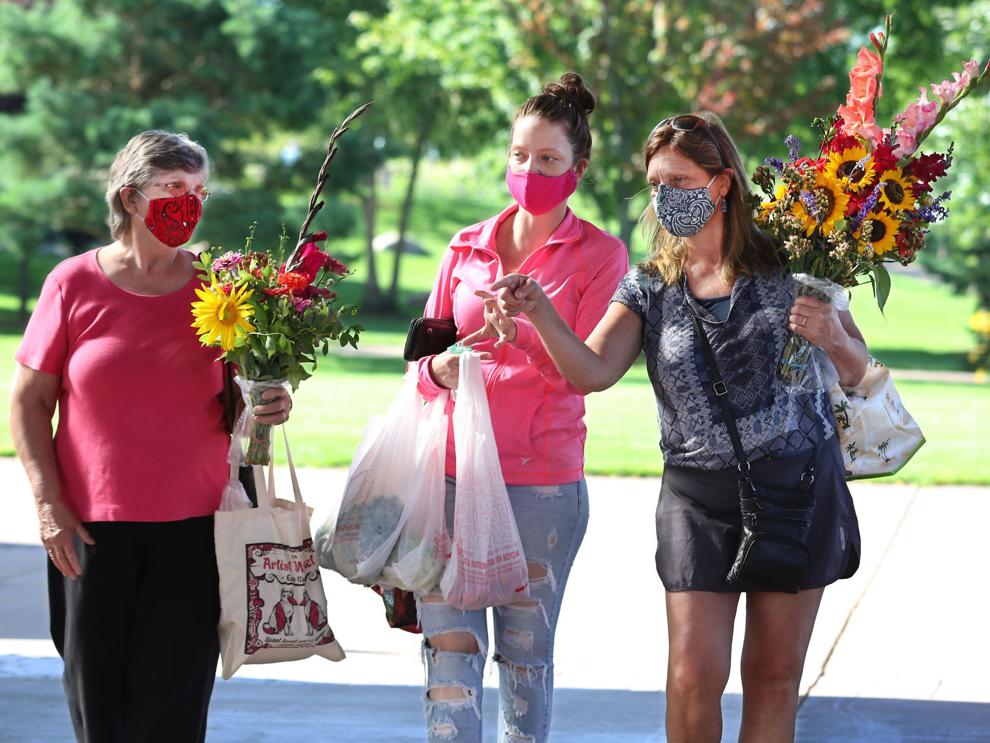 Many members of the Class of 2020 mourned missing out on commencement after large indoor ceremonies were ruled out due to the pandemic.
Altoona said lower-than-expected asphalt prices meant the city would be able to do more road work in the summer than originally planned.
Area libraries began offering curbside pickup for materials.
Wisconsin businesses began reopening, though many had restrictions and not all did so successfully.
Hospitals continued expanding services again as COVID numbers stabilized.
Gov. Tony Evers' safer-at-home order was struck down by Wisconsin courts.
The Leader-Telegram brought home 20 awards from the Wisconsin Newspaper Association's competition.
Oakwood Mall reopened to shoppers.
Officials with the Pablo Center were cautiously optimistic about being able to reopen in October.
Chippewa Valley Technical College said it would reopen for students in the fall.
Protests erupted after the death of George Floyd while in police custody. The protests quickly spread nationwide.
Rock Fest canceled the 2020 concerts.
Experts estimated the Eau Claire area lost around 15,000 jobs due to pandemic shutdowns.
Eau Claire County said an error in the Department of Human Services created a $1.29 million shortfall for the department.
Churches began reopening for services.
Hundreds rallied at Owen Park, and a downtown march drew even larger crowds. Protesters sought reforms in the wake of George Floyd's death.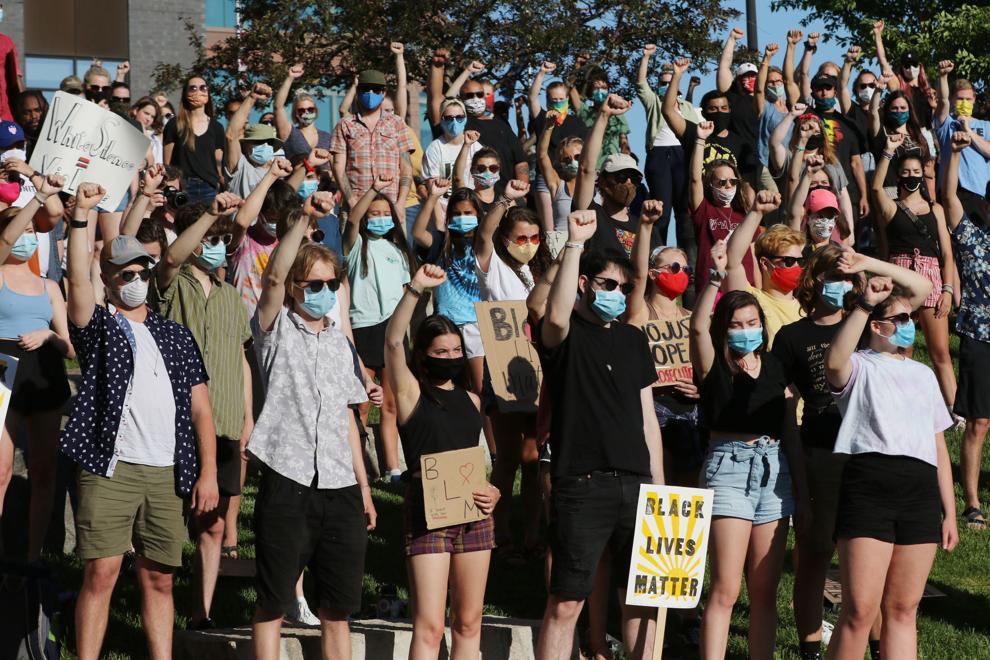 UW-Eau Claire and UW-Stout began planning for fall reopenings.
Country Fest canceled its planned concerts.
Chalkfest went virtual, one of a number of efforts to bring activities online during the pandemic.
Eau Claire began considering body cameras for its police department.
Remnants of a tropical system reached Wisconsin, bringing torrential rains and multiple washouts to area roads.
Kurt Madsen became the new principal at Eau Claire North High School.
Eau Claire County mulled pay cuts as budget projections continued to be bleak.
Chippewa Falls' farmers market reopened.
The City of Eau Claire created a task force to look at issues of police transparency.
Officials announced the first death in Eau Claire County from COVID.
City officials resumed the search for a new city administrator in Eau Claire.
A national ranking named Eau Claire one of the most livable cities in the country.
Another round of heavy rains brought flash flooding and killed one in Wisconsin.
Libraries in the Chippewa Valley began to plan for reopening.