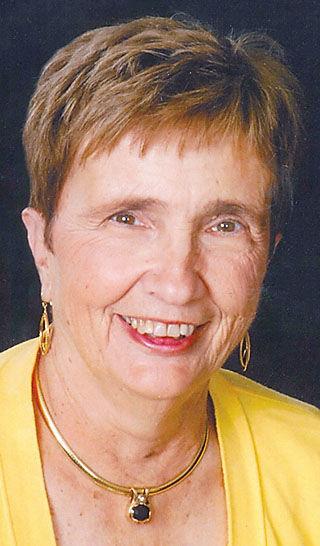 Allegra Bede Miller, age 76, of Elk Mound, WI passed away on October 25, 2018 at Comforts of Home Memory Care Facility. Bede was born on October 6, 1942 in Columbus WI to Werner and Muriel (Kennedy) Noltner. She graduated from Columbus High School in 1961.
Bede and her husband, Don moved to the Eau Claire area in 1964. They were owners of numerous businesses in the Eau Claire area. Over the years Bede also worked at Chef's Supply, the Elk Mound School District and UW Eau Claire Bookstore and parking office. Bede was known for her caring, fun-loving, and outgoing personality. She made friends wherever she went and was loved by all.
Bede is survived by one daughter, Melissa (John) Gaddini of White Bear Lake, MN, one daughter-in-law, Bobbie Jo Miller, Colfax, WI, six grandchildren Krisha (Justin) Diers, Lucas (Danielle) Miller, Madeline Gaddini, Sophia Gaddini, Laura (Mike) Dombrowski, Lewis Mau, two great-granddaughters, one sister, Rebecca Pettit, Milwaukee, WI and numerous cherished friends. Her family cherishes the many memories they had with their mother and grandmother. Bede was preceded in death by her parents, her husband, Don Miller and her son, Scot Miller.
Funeral service will take place at 11 a.m. on Saturday, November 3, 2018 at St. Joseph's Catholic Church, 417 Menomonie Street, Elk Mound, Wisconsin 54739 with Father Joseph Nakwah officiating. Visitation will take place at the church Saturday morning from 9:30 a.m. until the time of service. Burial will take place immediately following the service in the St. Joseph's Catholic Church Cemetery in Elk Mound.
Friends and family may offer condolences online at www.hulkefamilyfh.com.
Hulke Family Funeral Home & Cremation Services, 3209 Rudolph Road, Eau Claire, WI 54701 is assisting the family with the arrangements.